Word Counting
The minimum post count is 130 words. Here you can count your words in your role play post.
Free JavaScripts provided
by The JavaScript Source
2>
Top posting users this week
Charsma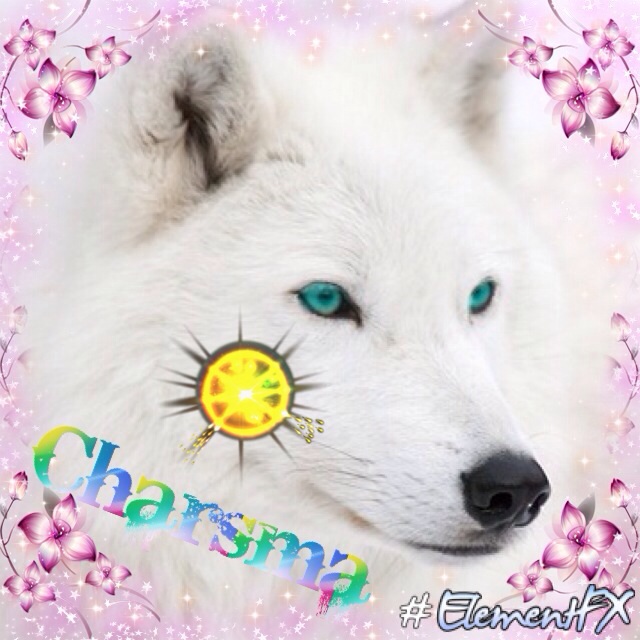 ~General~
Name: Charsma
Nickname: Char
Age: 3 years
Gender: female
Species: Arctic wolf
Height: a little taller than the average wolf
Weight: a normal weight
Rank: beta ( admin if you need me again)
~Charsma's looks~
Fur: her fur is a snowy white pelt. It glistens every time when she is in the sun, and helps her stay hidden during the winter.
Eyes: her eyes are a bright blue with a dark blue near her eyes, giving her gorgeous eyes. Her eyes was caused by a disease during her birth, since her eyes was supposed to be silver.
Body structure: her body is slim, petite but strong. Which gives her a top speed for running and getting into small places.
Scars/markings: she has a symbol of the sun on her cheek.
~Behind the pretty face~
Personality: Charsma is a bubbly, kind, but serious wolf. She loves to be around nature and explore it's wonders, which why she spends her time outside mostly. She is also serious when it's time to be.
History: in a snowy winter night, a bundle of a white named Charsma was at her mothers side as she just heard the news of her fathers death. Her mother started to teach her the ways of life and how to be a lady, but she loved to be in nature. One day the healer in her old pack gave her the mark on her cheek. Charsma soon got tired of being in her old pack and left during night and now is still looking for a new pack.
~Extra~
Mate/pups:none
Likes: nature, new friends
Dislikes: disrespect, harm to nature, hurt creatures or wolves
Members who has Left




Брой мнения

: 427


Join date

: 2013-05-27

Character Info
Chracter Name:
Location in RP:
Character Age:


Bio accepted. Glad to see you back!  

Alpha




Брой мнения

: 211


Join date

: 2013-05-22

Character Info
Chracter Name: Zatala
Location in RP: The Waterfalls
Character Age: 3 years old


Me too, missed you so much!
Members who has Left




Брой мнения

: 427


Join date

: 2013-05-27

Character Info
Chracter Name:
Location in RP:
Character Age:


---
Permissions in this forum:
You
cannot
reply to topics in this forum